Firebag Frac Sand
Location
North of Fort McMurray, Alberta within the Wood Buffalo region of North East Alberta.
Access
Via Highway 63, and is near water and power sources
Size
80 acres approved, 420 acres in application
AMI Silica
The Corporation's silica sand deposit "Firebag Project" is located 95 km north of Fort McMurray and is accessible via Highway 63. The planned operation is for the production of industrial proppants for use in the hydraulic fracturing of oil and gas wells. Independent testing by both Stim Lab and Proptester confirmed a high-quality product with crush strength meeting or exceeding American Petroleum Institute and International Standards Organization standards for frac sand. A Preliminary Economic Assessment ("PEA") confirmed that the Corporation's Firebag Project has considerable potential for development as a frac sand resource, which includes the potential for a large, highly economical deposit with high margin, rapid payback and 25 years of open pit mining. The PEA was prepared by Norwest Corporation ("Norwest"), headquartered in Calgary, Alberta. As silica sand demand continues to increase, Athabasca Minerals has focused on establishing what will be needed to bring product from its Firebag asset to market in an effort to capitalize on the renewed increase in silica sand demand.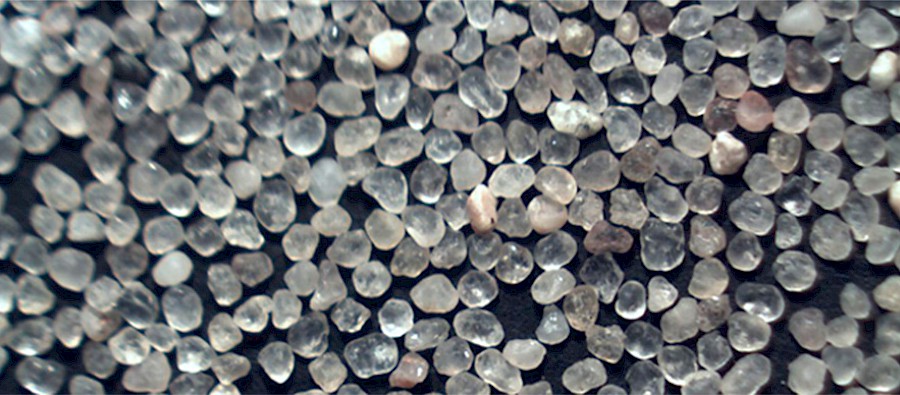 Montney In-Basin Frac Sand
Location
Northwest Alberta and Northeast British Columbia
Access
Primary and secondary highway access
Size
Over 150,000 contiguous hectares
AMI Silica
Athabasca Minerals Inc. has purchased 49.2% ownership of a private Alberta corporation ("Privco") that owns the Montney In-Basin frac sand project ("MIB Project") located in the vicinity of Dawson Creek and Fort St John. The MIB Project broadens the strategic growth and advancement of the Corporation's wholly-owned subsidiary, AMI Silica Inc, in becoming the 'in-basin' leader for the supply of Premium Domestic Sand and frac sand solutions.